The BASIC Life Charity Pop-Up Shop
Starting this Tuesday 10th May, 2022!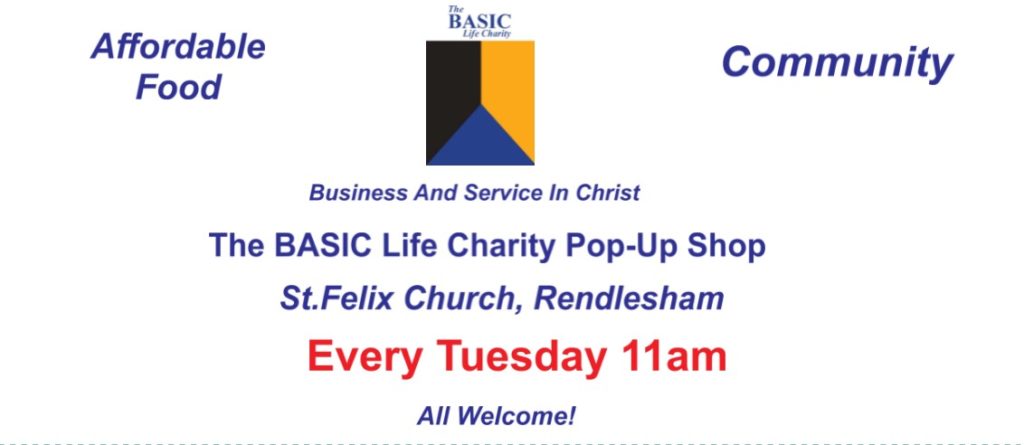 The BASIC Life is coming to St Felix Church bringing an essentials charity shop to Rendlesham. No referral system. No means testing. You buy a jute bag for £2 and fill it with what you want!
We continue to hold services in our churches according to our schedule as described in the What's On section. See also Wilford Peninsula for more churches in our area.
Please refrain from attending services if you have any Coronavirus symptoms. Thank You.
One Church
Two Buildings
One Community
St Gregory | St Felix
Ancient and modern, traditional and contemporary, inviting and welcoming; and yet one church for all of the people of Rendlesham.