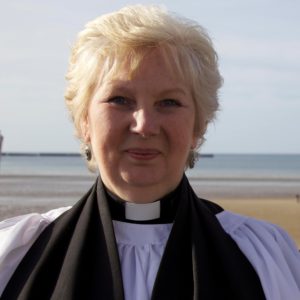 Rev Mandy Reynolds
I'm Revd Mandy and have been Team Vicar in the Wilford Peninsula Benefice since March 2019, making my home in the Vicarage in Rendlesham. I have two sons, Matthew and James, and a number of grandchildren, ranging from the ages of 22 to 4!
I was born and bred in Leicester, where my brother and sister still live there and who I visit whenever I can.
I started going to the church which was just around the corner from home, when I was about 7, not because I was made to, but because I wanted to. I started going to Sunday School and then joined The Church Girls Brigade, which I grew up in and became a leader myself.
On marriage I moved to Islington where Matthew, the eldest boy was born, and then spent a very happy 22 years in Wembley where James arrived making our family complete. It was here my involvement with the local churches grew until I was accepted for ordination, and was ordained Deacon in St Pauls Cathedral, which was quite an amazing experience. I served as Curate at the main church in Wembley, becoming chaplain to the local Army and Air Cadets, which sowed the seeds for me eventually joining the Royal Army Chaplains Department, (RAChD) becoming an Army Chaplain, starting with 6 weeks intense basic training at Sandhurst and then serving 10 years in the military, including 2 postings in Germany, training exercises in BATUS (British Army Training Unit, Suffield) in Canada and in Poland and Jordan. I was also chaplain at Training Regiments in Winchester and Surrey. I had the privilege of serving with Regiments from the RLC, RE, RA and with the Queens Ghurkha Regiment.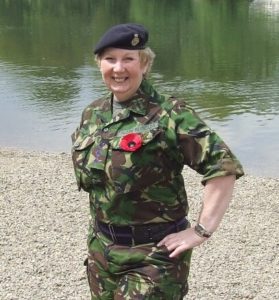 I also became National Chaplain for the Normandy Veterans Association, a role I still enjoy today, working with Veterans even though the Association has now disbanded and the number of veterans are growing fewer.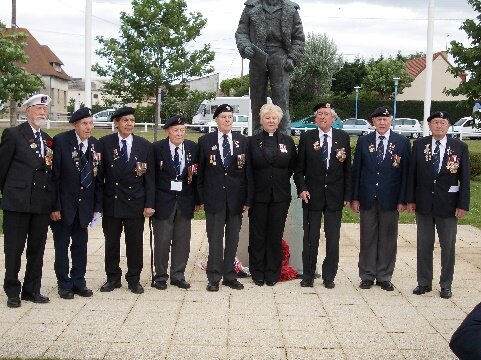 I moved to Suffolk on leaving the army and within 12 months became a chaplain at Ipswich Hospital.
Following many changes at the hospital, I came to Rendlesham. I now have 7 churches in my care, and the responsibility of not just leading worship and encouraging people to explore their faith, but of spiritual and pastoral care can sometimes seem an enormous task. However, I am blessed to have the support and encouragement of everyone at each church I endeavour to serve, for which I am incredibly thankful.