August is the holiday month, with schools, colleges and many voluntary groups closed. For some, this holiday season brings a very welcome break from work and routine, a time to get away from it all and relax. For some it's a get-away to somewhere different, somewhere to explore and experience a different culture. For some, it's day trips and picnics. For some it's a "staycation", staying at home and simply enjoying not having to get up and face morning traffic and school run.
But, for some, it's a time to dread due to extra child-care issues, struggling with finances and finding enough to do which will keep the children occupied without resorting to the X-box, I-pad or Netflix.
At St Felix, we would like to help in some way if we can, and for those who need that extra little top-up, maybe the following will help.
---
Rendlesham Community Top Up Shop Summer Holiday Food Bags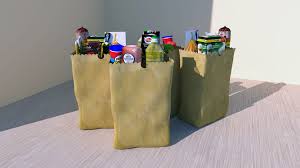 Starting July 21st until Sept 1st
Every Friday from 4:30pm – 6:30pm
at St Felix Church
A ready made bag of food essentials will be available for £2.
Each bag will contain the same items to help support your family throughout the summer holidays. Products will however differ from week to week.
If you need help to access this due to work or family commitments please email: Christinahelen@hotmail.com
---
Commemorative Service
At the beginning of July, the Church of St Felix, together with members from the Bentwaters Cold War Museum, met together to commemorate the 30th Anniversary of the closure of the Bentwaters Air Base.
Our guest preacher was the Revd Bill Sokolis, former United States Air Force Chaplain, who took the final service at what was then the USAF Chapel, but which we now know as St Felix Church. Rev Bill talked of his memories and told some stories of when he was based here. It was lovely to have Bill and his wife Stella join us, and as they met up with some "old" friends, the 30 years seemed to simply melt away, especially over a glass of wine on offer after the service!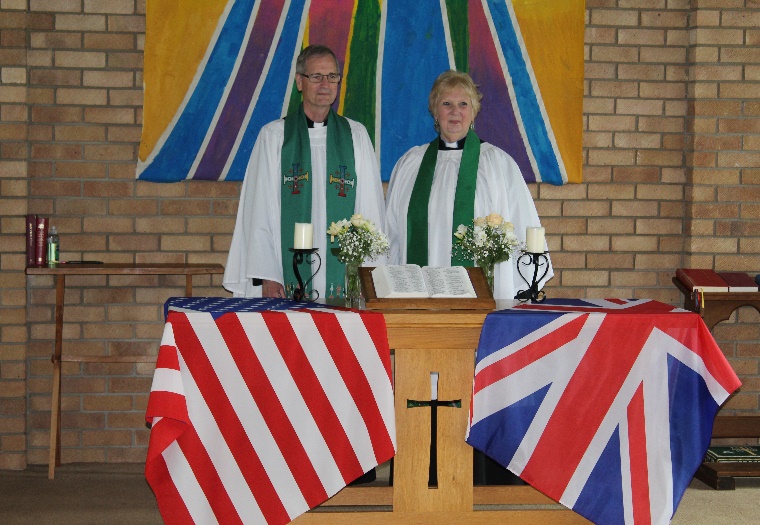 During the service 2 flags, one British, one American were blessed and dedicated to hang in the church, cementing the joint history of this sacred building.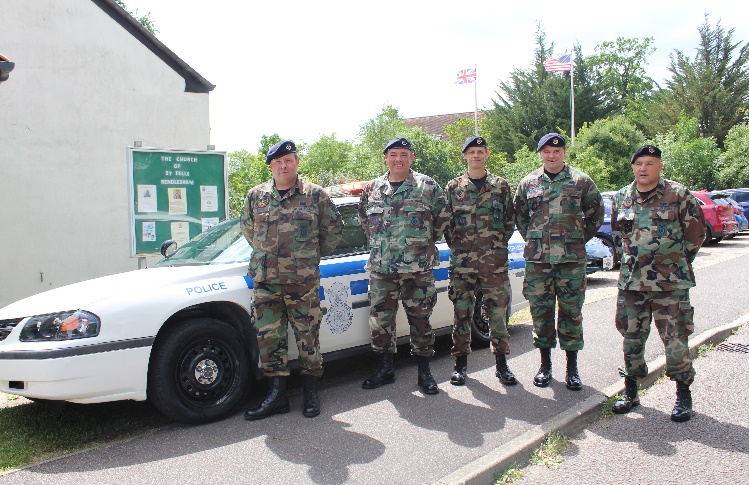 5 volunteers from the Cold War Museum arrived, resplendent in uniforms of the USAF, and in a military police vehicle used by security during the cold war era. It certainly caught the attention of people both at church and passers by.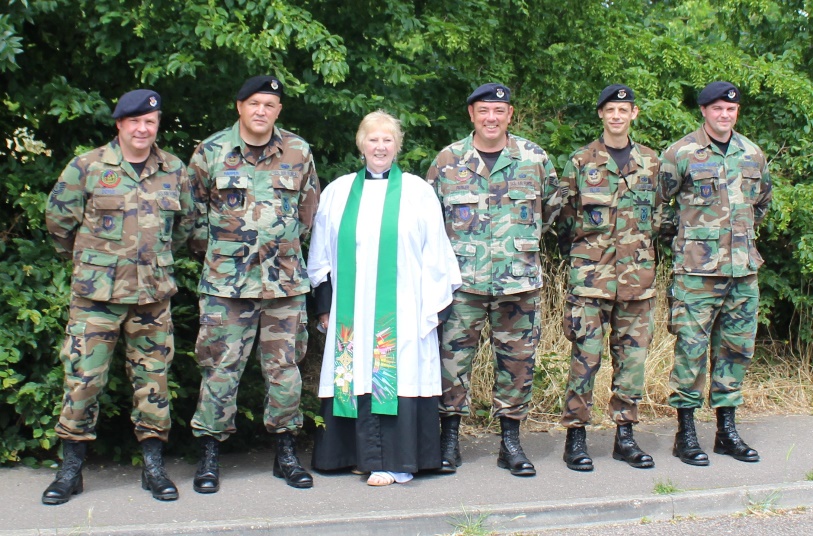 (Of course, Revd Mandy wasn't going to let the opportunity of having her photo taken with these good looking chaps in uniform was she!!!!)
Whatever these summer months hold for you, whether home or away, I hope that you manage to get some quality rest and relaxation.
With love and blessings
Rev Mandy Xx